Zakopane attractions and interesting places. What is worth seeing in Zakopane?
Zakopane offers many attractions to tourists who do not necessarily want to conquer mountain peaks. This city attracts like a magnet, it is full of visitors at any time of the year. Beautifully situated with lots of attractions worth exploring. We present some of them.
It is known that Zakopane is the best starting point in the Tatra Mountains. The Tatras are the highest mountain range in the Western Carpathians, on the border of Poland and Slovakia. The mountains are beautiful, unique and worth seeing. The Tatra Mountains are wonderful at any time of the year, different and delightful at any time of the year. What we will see while hiking on mountain trails, conquering peaks or observing panoramas from lookout towers will remain in our memory forever.
Whoever went to the Tatra Mountains once will want to come back here. Each of the tourists wanders in the Tatra Mountains differently. They are experienced in extreme mountain expeditions, the highest peaks await them, there are mountain conquerors in winter, and there are also less experienced, families with children, seniors and those who like effortless walks. In the Tatras, everyone will find something for themselves, depending on their needs. Surely everyone will find beautiful views and unforgettable impressions!
Kasprowy Wierch
One of the obligatory points for tourists is to climb Kasprowy Wierch, which is located on the Polish-Slovak border. It is one of the most popular mountain peaks in Poland. It is located at an altitude of 1959 m above sea level. Of course, less advanced tourists can use the railway, which will easily take us to the top.
Be warned, especially in summer, the queues in front of the ticket office can be really long. So it's worth buying a ticket online or reaching the top on foot - which provides even more satisfaction. At the top, in addition to admiring the amazing views, it is worth seeing the highest-located Meteorological Observatory in Poland and the PTTK mountain shelter.
Chochołowska Valley and Kościeliska Valley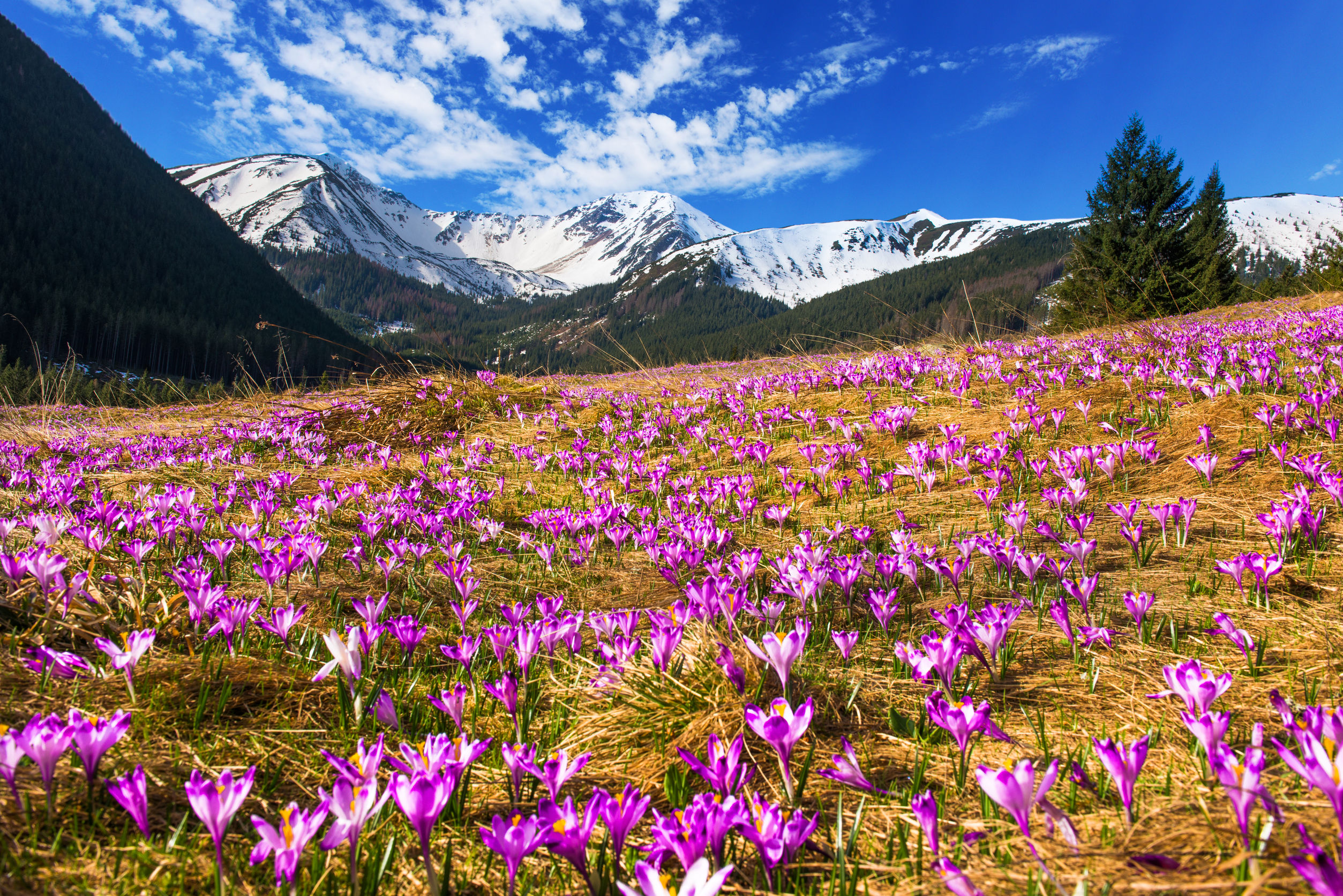 The next place on the Tatra trail is the Chochołowska Valley, one of the most beautiful and longest valleys in the Tatras. Such views are never forgotten. A walk through the Valley is pure pleasure for the body and the spirit. The Chochołowska Valley is a valley in the Tatras, constituting the western end of the Western Tatras. It is located in the area of the village of Witów, near the Kościeliska Valley. Its length is about 10 km, of which 4 km is a deep gorge with narrowings called gates.
The Valley is also made of limestone and crystalline rocks. On Polana Chochołowska, there is a PTTK mountain shelter, which is the main base for tourists visiting this part of the Tatra Mountains. The Kościeliska Valley will also delight tourists. It is one of the most famous and beautiful valleys in the Western Tatras, a large picturesque valley with a length of 8 km.
Lake Morskie Oko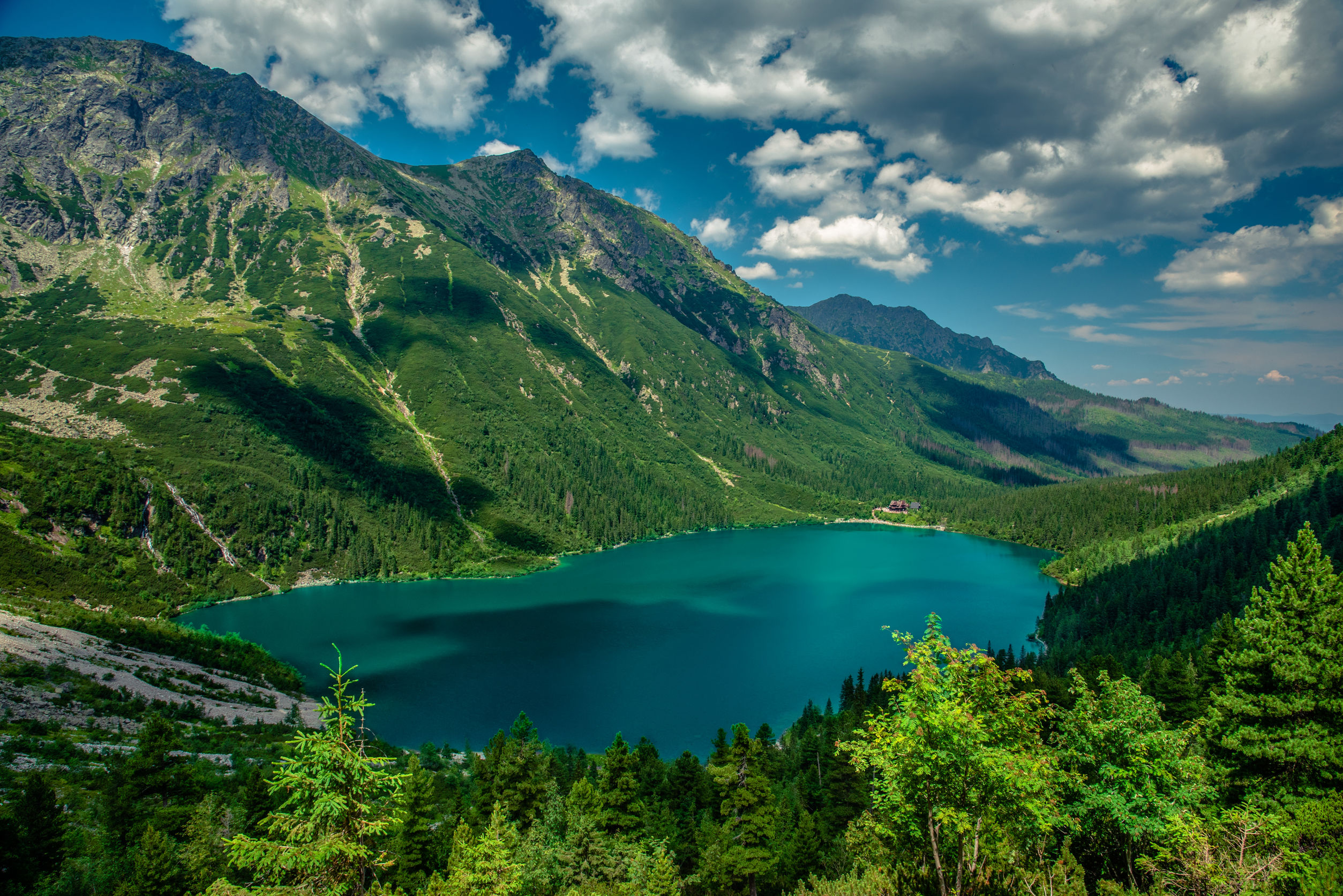 Morskie Oko is one of the iconic places that attracts thousands of tourists every year - and no wonder because it is an exceptionally picturesque place and worth seeing. Morskie Oko lies at an altitude of 1395 m above sea level and is also the largest and most beautiful lake in the Tatras, which lies among the Tatra peaks. Reaching Morskie Oko is a pleasant walk for both seniors and families with children.
At the end of the hike, an excellent reward awaits us - a beautiful view and a visit to the local shelter. If we want to continue our journey, we can go to Czarny Staw and from there to the highest peak in Poland - Rysy, located at an altitude of 2499 m above sea level.
The Valley of Five Polish Ponds (Dolina Pięciu Stawów Polskich)
The Valley of Five Ponds - visited by us several times and delightful every time. It is a slightly more demanding trip than reaching Morskie Oko, but we assure you that it is worth it. In our opinion, it is the most beautiful valley in the Tatras.
It is best to start your journey in Palenica Białczańska, where you can safely leave your car or get here by one of the carriers. We start our journey from the ticket office of the Tatra National Park. From there, we follow the same road as to Morskie Oko, but when we reach Wodogrzmoty Mickiewicza, we turn right. The route from this place will take us about 2 hours of walking.
A walk along Krupówki Street is a tradition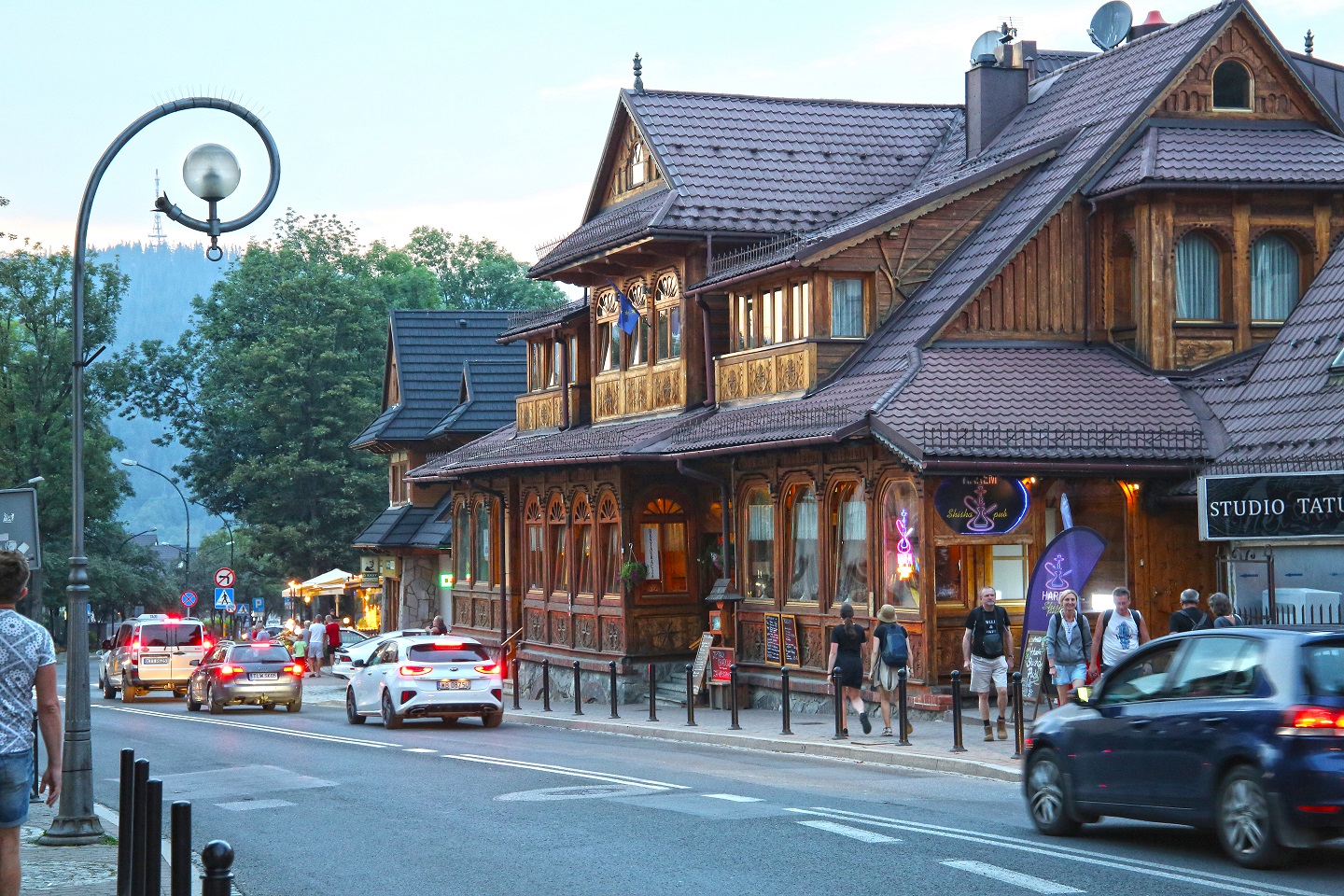 We already know what to see when hiking mountain trails. And in Zakopane? In the heart of the Tatras? Krupówki Street is a famous promenade where atmospheric regional restaurants and souvenirs are located, this is also where street artists come out and the city is bustling with life at any time of the year. A cult place in Zakopane, a favourite walking route for tourists who want to absorb the atmosphere of the city.
What is worth seeing on Krupówki? A pond and a wooden bridge over Foluszowy Potok are other tourist attractions of Krupówki and the whole of Zakopane. It is located at the end of the street. Walking along Krupówki, it is worth seeing the Church of the Holy Family. This is an interesting monument, its construction lasted from 1877 to 1899. It represents several styles in architecture: Neo-Romanesque, Zakopane style and the so-called Zakopane style. The interior is decorated with beautiful polychromes.
Great Rafter (Wielka Krokiew)
fot. ig Flyrecord Studio
The famous Wielka Krokiew is the largest and most famous ski jumping hill in Poland. It is located at ul. Bronisława Czecha 1 and being in the capital of the Polish Tatras, it is worth seeing. It was built according to the design of Karol Stryjeński, and its ceremonial opening took place in 1925 during a jumping competition. Since 1989, it has been named after Stanisław Marusarz - a Polish ski jumper and Olympic athlete. It is located on the northern slope of the Krokiew mountain (1378 m above sea level), at an altitude of 1050 m above sea level.
In Poland, it is a cult ski jumping hill, where Polish jumpers such as Adam Małysz and Kamil Stoch won many times. A place not only for sports fans, because everyone has the opportunity to slide down the Wielka Krokiew ski jump. It is worth noting that this is the second place in the world and the first in Europe where we can go down the hill. You can feel almost like a ski jumper, with adrenaline and amazing emotions - here tourists will get it in large quantities. The descent takes place on a pontoon. These are specially prepared tubings for sliding down on plastic mattings (coverage area of a ski jump).
Tatra Museum (Muzeum Tatrzańskie)
This is one of the most important attractions of Krupówki and Zakopane. A place that you must visit while in Zakopane. The Tatra Museum presents the history of highlanders and Podhale, so a visit to it will certainly bring you closer to the daily life and culture of this region of Poland. The exhibition focuses on the history of Zakopane, which transformed from an ordinary village into the most popular holiday resort in Poland.
An interesting element in the Tatra Museum is the ethnographic part, showing how highlanders lived in the 19th century. A white room, a black room and a common room have been reconstructed here. The equipment consists of original appliances, some come from the collection donated to the museum by Maria Dembowska. The collection of the museum includes not only exhibits related to history or culture. It also has a natural, ethnographic and art department. The collection is diverse and wonderful. Zoological collections come from the Tatra Mountains, Skalne Podhale, the Orawsko-Nowotarska Valley and the Pieniny Mountains.
The most valuable are the 19th-century ornithological collection, a collection of butterflies from the Tatra Mountains and the Tatra Mountains, a collection of Tatra dragonflies and a collection of cave bear bones, mainly from the Magura Cave in the Tatra Mountains. Geological collections include almost 2,800 specimens of rocks, minerals and fossils from the entire area of the Tatra Mountains. The geological collections of the Museum are of great scientific value and are largely displayed in the permanent exhibition.
Chapel on Jaszczurówka (Kaplica na Jaszczurówce)
fot. Dawid Slipinski
Dating from the beginning of the 20th century, it impresses with its beauty and simplicity. It is a magical place, eagerly visited by the inhabitants of Zakopane and tourists. Jaszczurówka is a densely built-up district of Zakopane on the Oswald Balzer road, which runs all the way to Morskie Oko. Chapel The Sacred Heart of Jesus was erected according to the design of Stanisław Witkiewicz. It was funded by the family of the deceased owner of the Szaflarsko-Poronian estate, Adam Uznański.
The building is a perfect example of the Zakopane style and one of the most beautiful wooden churches in Poland. The temple is set on a high stone foundation. It has a soaring gable roof covered with shingles, and above the main entrance in a separate chapel we will see a carved figure of Pensive Christ by Janos from Dębno. The interior of the chapel is also delightful.
The main altar was also designed by Stanisław Witkiewicz. It has the shape of a highlander's cottage, on its sides, we can admire beautiful stained glass windows also by Witkiewicz, on the right depicting Our Lady of Częstochowa and the Piast eagle, on the left Our Lady of Ostra Brama and the Lithuanian Pursuit. The chapel in Jaszczurówka fits perfectly with the surrounding Tatra landscape. It is worth visiting this place to admire the wooden chapel built in the Zakopane style.
Gubałówka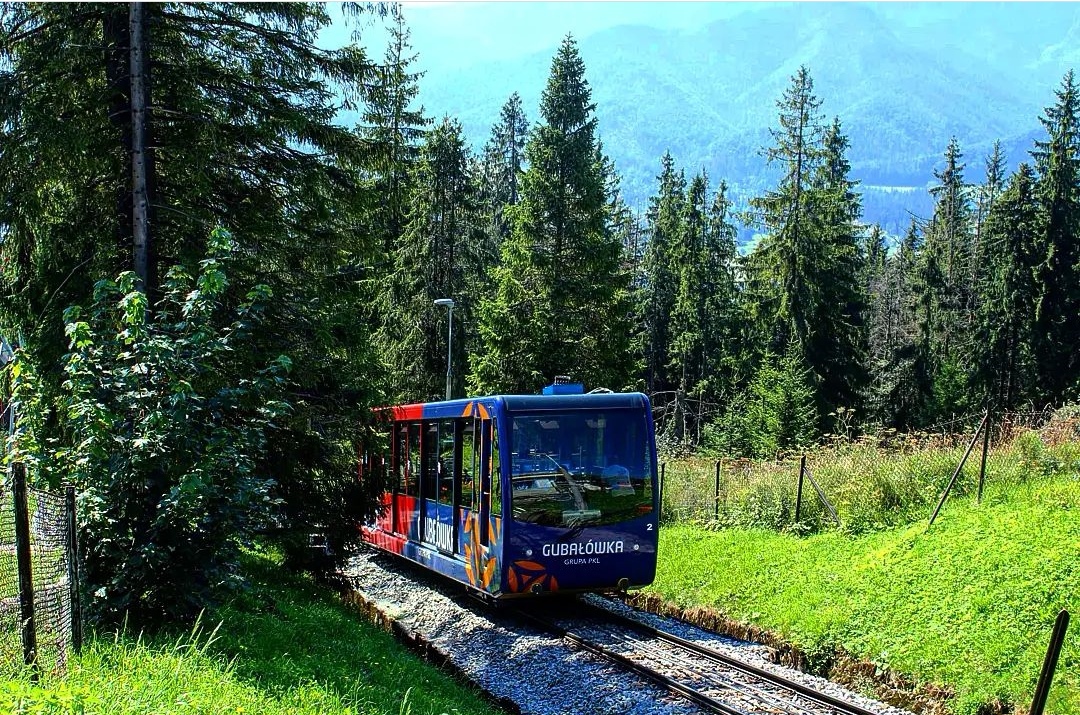 You can take a chairlift or cable car to the top of Gubałówka. The ride takes about 8 minutes. From Gubałówka, there is a beautiful panorama of the Tatra Mountains. This is an attraction of Zakopane that cannot be missed. You don't have to walk much, and the experience is guaranteed. We recommend it to everyone, regardless of age.
The cableway to Gubałówka was built in 1938. The driving devices and the trolley were imported from Switzerland. The ride to the top will certainly appeal to the youngest. The trolleys take tourists to the very top, riding on rails from the lower station, located almost in the very center of Zakopane. 120 people can ride the cable car at a time. Most visitors start their first visit to the Tatras from Gubałówka.
The panorama of the mountains from Gubałówka is not only exceptionally picturesque but also extremely extensive. It covers the Polish Tatras, Gorce and Podhale, and with good visibility also Pieniny and Beskid Sądecki. You can also see large fragments of the Slovak Tatras as well as the Beskids and Pieniny, lying on the Slovak side. Additional attractions at the top of Gubałówka are numerous shops, stalls, bars, cafes and restaurants where you can have a nice time.
A novelty on Gubałówka is a gravity slide, a great attraction for children and their parents. The organizers propose a descent in a special cart, serpentine along a profiled track from the top of the mountain towards Zakopane, on the south side. The length of this track is 700 meters. There is also a bicycle rental on Gubałówka. Renting a bike on Gubałówka and riding it down to Zakopane, the route goes only downhill. Butorowy Bike Rental gives tourists the opportunity to leave their bike in a designated place in the very centre of Zakopane, which is undoubtedly a great convenience.
Oscypek Museum (Muzeum Oscypka)
fot. FB Muzeum Oscypka
It is known that Zakopane and Podhale are also delicious regional products. Therefore, being here, we recommend a visit to the Oscypek Museum. It is located at Jagiellońska Street, a quarter of an hour's walk from Krupówki. Especially lovers of these unique cheeses should go there. At the Oscypek Museum, tourists will learn the secrets of their creation, revealed by a real shepherd. Of course, it won't tell you everything, but it's worth listening to.
The most popular highlander's cheese is made in front of the visitors' eyes. You can see all the stages of its production according to the traditional recipe. In the museum, we will also learn where the shepherds came from under the Tatra Mountains, what a "kosor", "ferula" or "pucenie" is. You can also create your own oscypek in the museum. In the shop, tourists are supplied with certified products. This place is a must visit!
Witkacy worked here
fot. FB Muzeum Stylu Zakopiańskiego
At Antałówka 6 street is located Willa Witkiewiczówka. It is a beautiful and quite large building designed in the Zakopane style, where Witkacy used to work. The villa was built in 1904 in Antałówka and from the very beginning it was associated with the fate of members of the Witkiewicz family. It was designed by Jan Koszczyc Witkiewicz, Stanisław's nephew. In the 1930s Stanisław Ignacy Witkiewicz - Witkacy lived and worked here. Being in Zakopane, you must see Witkiewiczówka.
Museum of the Zakopane Style (Muzeum Stylu Zakopiańskiego)
In Zakopane, there is no shortage of wonderful buildings representing the unique Zakopane style. One of them is Willa Koliba, located on the oldest street in Zakopane, i.e. Kościeliska Street. This is the first house in the Zakopane style designed by Stanisław Witkiewicz. Witkiewicz decided to create a style that grew out of the local art of construction.
He called for the use of local motifs in the erected villas. In the beautiful Villa Koliba is located the Museum of the Zakopane Style. This building opened the history of the Zakopane style, after which Witkiewicz designed several more wooden Zakopane houses. Witkiewicz's house is beautiful, although it has been rebuilt many times, it still makes a great impression on visitors.
Children will surely like such a typical highlander's cottage, which is as if taken straight out of a fairy tale. So see this Zakopane style and admire the wonderful houses and boarding houses. It is a very important part of Podhale culture.
Szymanowski Museum - Willa Atma
This is not the end of the unique objects that represent the unique style in construction. Willa Atma is located on Kasprusie Street. It is a beautiful wooden villa built in 1895 by Józef Kasprus-Stoch as a guesthouse. In the 1930s, Karol Szymanowski lived there. Currently, the Szymanowski Museum is located here - a biographical museum of this great composer.
Recommended attractions in Zakopane
Except for mountain peaks, picturesque valleys, beautiful views and unique trails - it is also worth visiting other attractions in Zakopane. Our proposals will especially appeal to families with children, who - as we know - do not like to be bored! We present to you the places that we had the opportunity to visit ourselves and recommend with a clear conscience - the best attractions in Zakopane.
1. BeHappy
BeHappy is a real museum of happiness and illusions. Here you have a chance to develop your imagination and take unforgettable photos and videos. This is a place created for lovers of social media. Unusual arrangements will surely catch your and your friends' attention. The BeHappy Museum is a colorful world of illusions.
2. Tatra Mini ZOO
The Tatra Mini ZOO in Zakopane is a place where you can see amazing animals such as goats, alpacas, sheep, fallow deer, and even kangaroos and zebras! This is a place where everyone will find something for themselves - children, adults and seniors. This is a unique world created out of love for animals. If you want to take a walk surrounded by sociable alpacas and goats, this is the perfect place for you.
3. Parrot House Exotic Zakopane (Papugarnia Egzotyczne Zakopane)
The Egzotyczne Zakopane Parrot House is the largest parrot house not only in Zakopane, but throughout Małopolska. A great place to relax and get in touch with these beautiful birds! It is located on Droga do Olcza 11. More than 100 beautiful specimens live here: mountain lorikeets, cockatoos, macaws and others. Parrots are very different, but the most common feature of all parrot species is their beautiful, brightly coloured feathers, although there are some exceptions. Parrots can vary in size, but most species are green in colour.
They are distinguished by their amazing ability to imitate the human voice. Some species of parrots are multi-coloured, with bright blue, yellow, green or white plumage. They can be fed and petted.
4. Gallery of Steel Figures (Galeria Figur Stalowych)
Walking through Krupówki, you cannot miss this place - it is the Gallery of Steel Figures, which were created from scratch by human hands. Huge models of robots, cars and characters from fairy tales and movies. You will find all this right here in Zakopane. Interestingly, most models can not only touch but also sit on them.
This is one of the attractions that we recommend to people of all ages, children, adults and seniors. We are sure you will have fun here!
5. Mousetown (Myszogród)
Myszogród is a unique place on the map of attractions in Zakopane. You will find there over 1000 mice that live in a mouse hole measuring up to 200 m2! This unique scenery makes you want to see it with your own eyes. The inhabitants of the mouse hole have their own houses, mountains, and magical trees. This place will surely impress you.
We won't say more - see for yourself :)
6. GamePlanet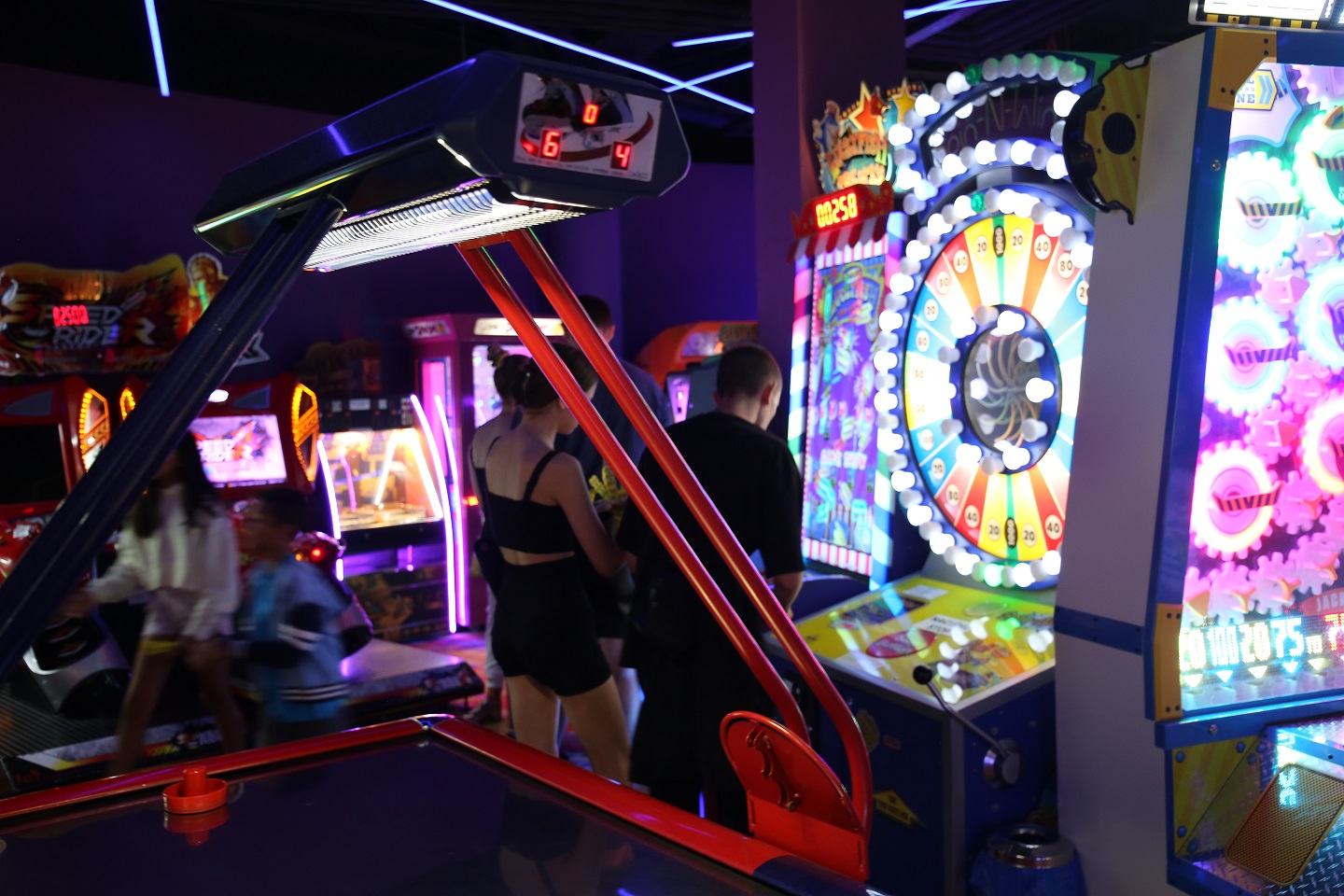 Oh! Here everyone will feel like a child - regardless of age. Game Planet is a place of exceptional entertainment, equipped with numerous slot machines. Such a large collection of various games could often be seen only in American films. Today in Zakopane, we have such a place at your fingertips.
Game Planet offers many arcade games, simulators and pool tables. Come in, welcome!
7. Zakopane Underwater World (Podwodny Świat Zakopane)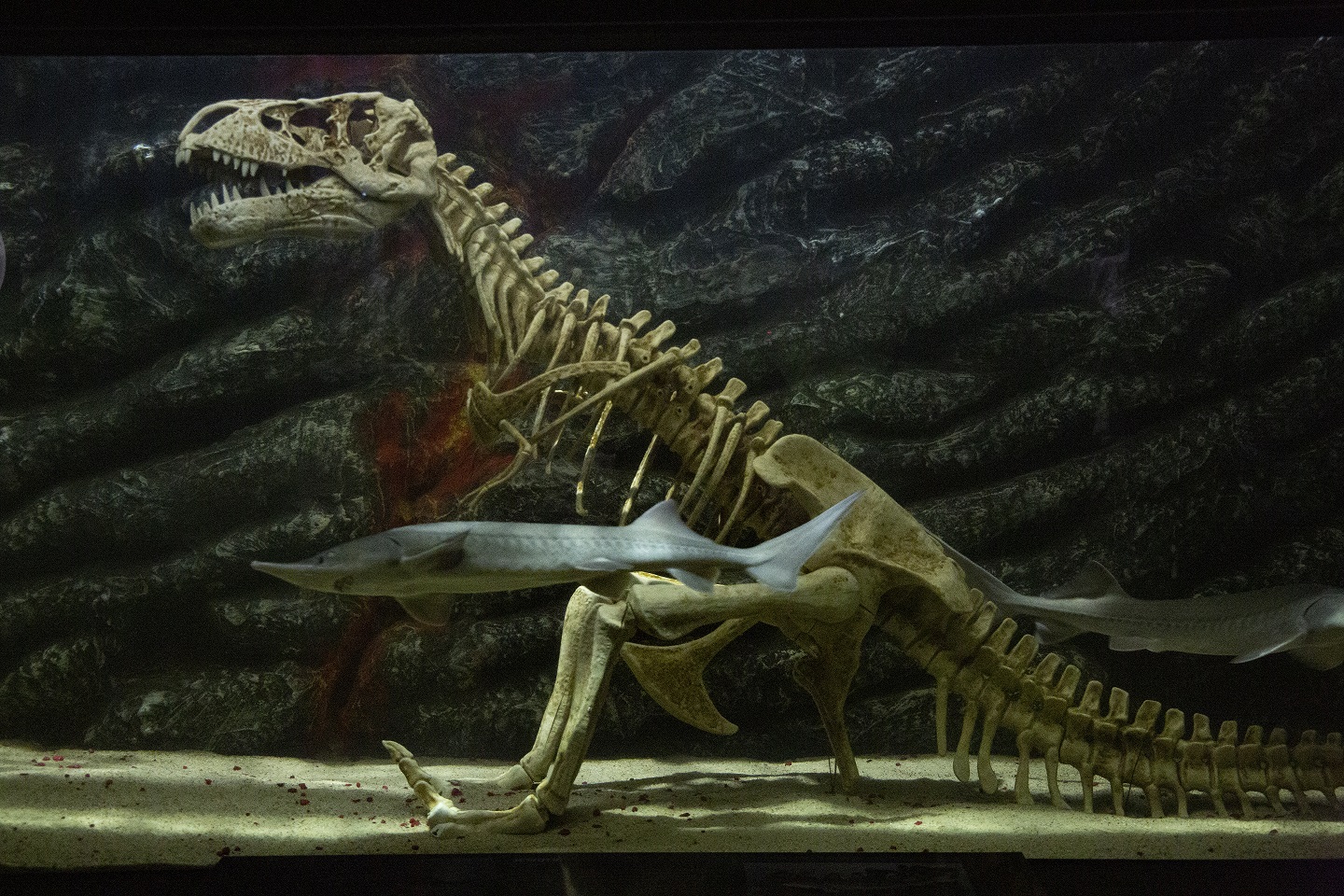 Underwater World Zakopane is a facility after a thorough modernization, carried out in 2020. A year later, an audio guide was introduced, giving a nice portion of education and curiosities, a great family place, for weather and bad weather. Tourists can observe the behaviour of fish in their natural habitat, from the shore or from a boat, unobstructed, without goggles or snorkel, and at the same time in the middle of a shimmering shoal of fish. Dive into exciting fresh waters and visit the Underwater World.
8. Illusion Park on Krupówki (Iluzja Park na Krupówkach)
In the lower part of Krupówki, there is another attraction of Zakopane dedicated to families with children. It's an Illusion Park. Mysterious passages and hidden rooms spread over two floors, hiding many surprises. This is the best place to find out what… illusion is all about. In this amazing place, what we thought we knew is no longer obvious. Visitors can also experience real lightning, foehn wind blowing 156 kilometres per hour, raindrops flying up, levitation, disappearing and lots of puzzles. Magic and science intertwine with illusion, astonishment and delight. The attraction will surely surprise everyone!
9. Illusion House
Do you want to spend time in an original way and experience a great adventure? Come to Illusion House in Zakopane - it's a great place for both children and adults. Here you will discover 3D images, mirror illusions, optical illusions and puzzles! Specifically, you will find yourself in the jungle with a tiger, you will look for a way out of the mirror maze and ... we won't tell you more, see for yourself!
10. Highlander Slip under Gubałówka (Góralski Ślizg pod Gubałówką)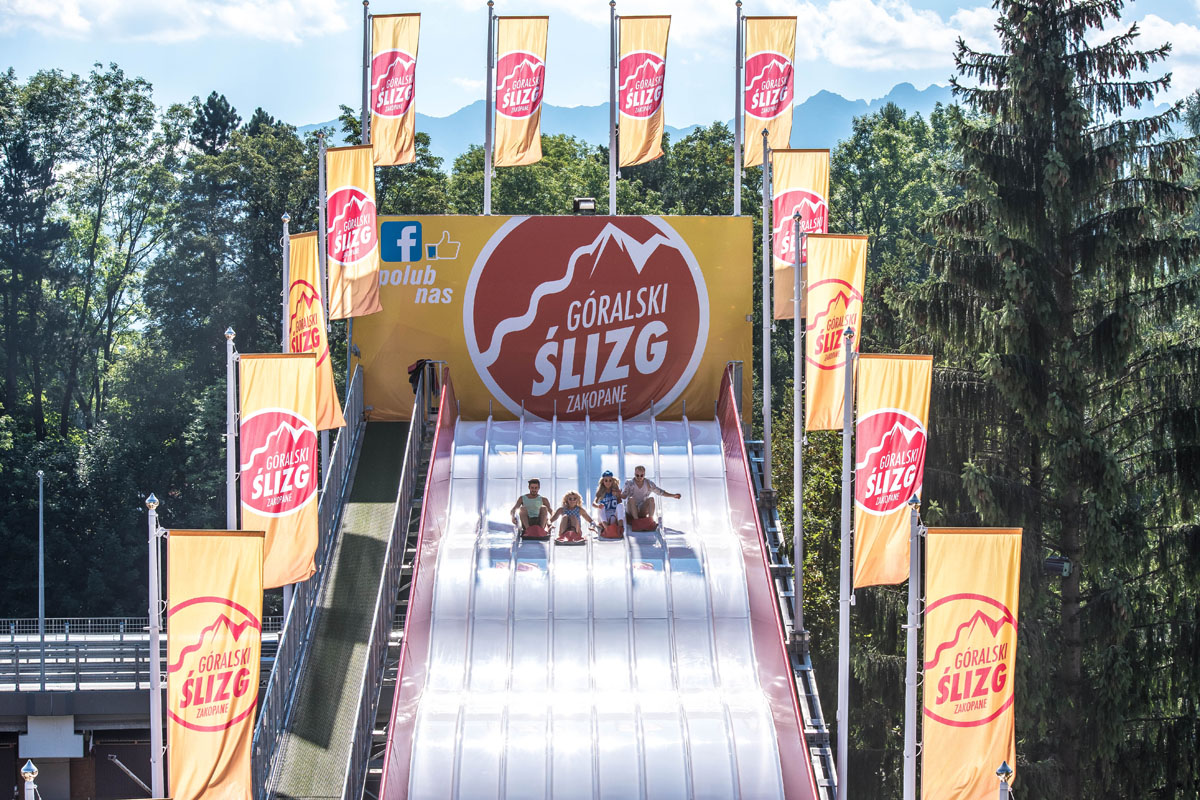 It is a giant slide under Gubałówka. It will satisfy thrill seekers. It has 8 independent tracks, 14 meters high and 5 meters long! You can slide in many ways - race together with others, slide alone or in pairs. Great fun for all tourists visiting Zakopane. Parents have great fun together sliding down with their children. Everyone deserves a moment of carefree joy…
11. 7D cinema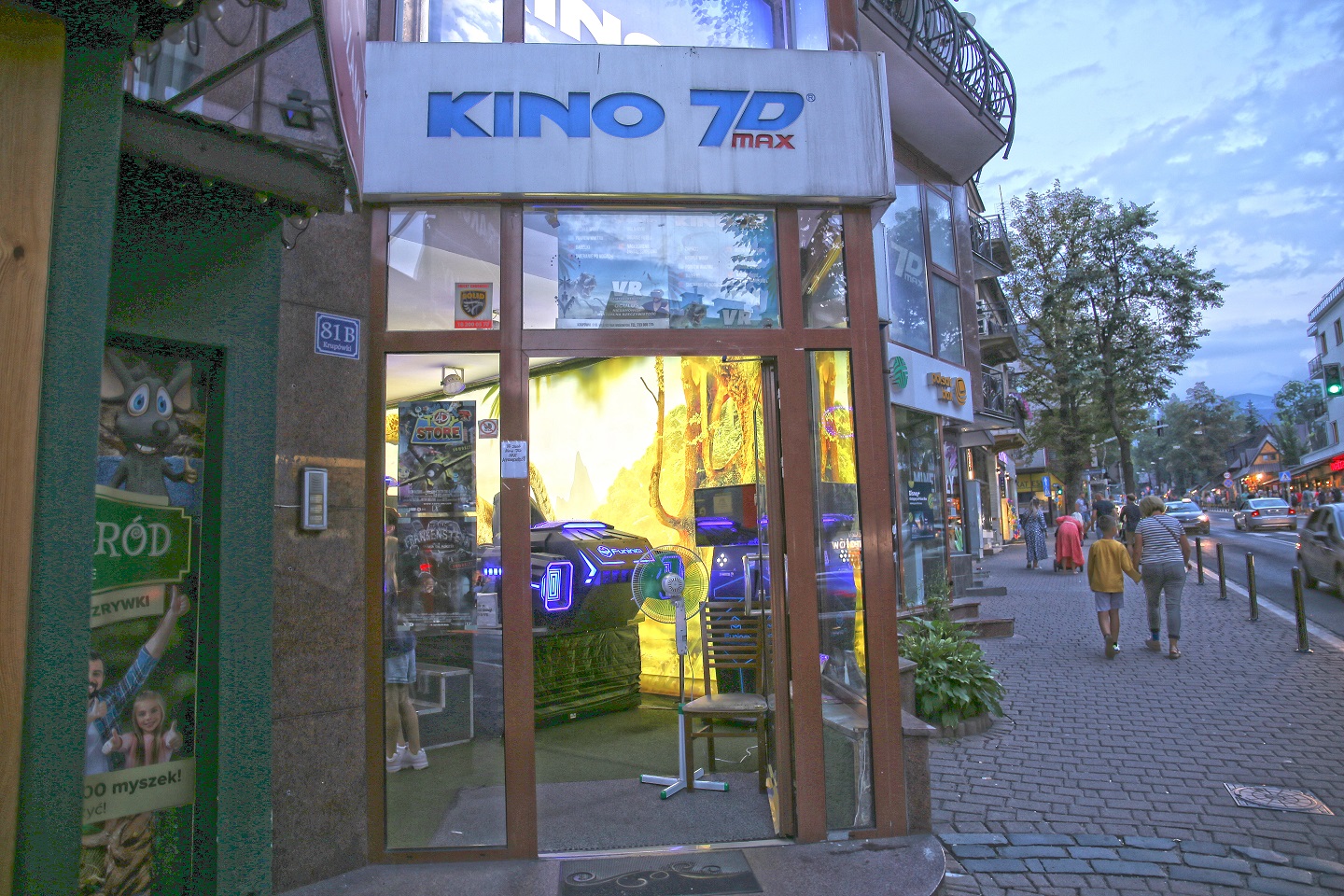 Lovers of movies and additional attractions are invited to the 7D Cinema - it is an ideal proposition for rainy days or simply a great form of rest after conquering the Tatra peaks. 7D cinema is primarily a lot of effects and good impressions.
The session takes place on a technically advanced chair that moves! They lift, vibrate, and change positions. The film is shown in 3D, so each viewer must wear special glasses.
12. Upside down house (Dom do góry nogami Zakopane)
It is located at Aleja 3 Maja, very close to Krupówki. It's great entertainment for everyone who likes fun with a pinch of salt, an interesting and funny place. Here you can doubt your senses and gravity, keeping us firmly on the ground. Everything is upside down in this house! You walk on the ceiling, all its equipment stands, or rather hangs, attached to the floor. An attraction for children, parents and whole families.
Recommended attractions in the area
We also have something for lovers of adventure and adrenaline. These are not attractions in Zakopane itself but in the nearby Pieniny Mountains, where it is worth going on a one-day trip.
Rafting trips on rafts on Dunajec
One of the biggest attractions of Pieniny - a beautiful region of our country. Rafting rafts are a unique opportunity to traverse the Pieniny Mountains along the Dunajec gorge and discover their unique beauty. During the evacuation, raftsmen will tell you interesting stories and show you the most beautiful places in the region.
Rafting on pontoons on the Dunajec River - Góral Ponton
If you love adrenaline and a good adventure - be sure to go on a pontoon trip along the Dunajec Gorge in the Pieniny Mountains. Remember to choose a specialist company that not only has the right equipment but also ensures that the trip is completely safe. One of the companies that we can recommend with a clear conscience is Góral Ponton - which has been dealing with this type of expedition in the Pieniny Mountains for years.
Weather in Zakopane - when is it worth coming on holiday?
When is it worth planning a holiday in Zakopane? In fact, everything depends on your likes and preferences because there is a lot to do in Zakopane all year round. Starting from the summer, when we conquer mountain peaks, and also in spring and autumn, nothing stands in the way (well, the weather can sometimes thwart plans) to wander in the mountains. For people who do not like crowds, especially these months, off-season, we recommend spending your holidays. The trails are then less frequented, and the weather can surprise with pleasant sunshine. In winter, Zakopane turns into the true winter capital of Poland. Numerous ski routes, lifts and thermal baths - they can create an amazing winter atmosphere.
Accommodation in Zakopane and its surroundings - Tatry and Podhale
If you are looking for accommodation in Zakopane and its surroundings, the well-known Booking.com search engine comes to your aid. We know that not everything is always clear to you and you often have concerns about booking accommodation there. However, we suggest how to book safely - be sure to check out our Booking.com article - how to save money and book accommodation? A Guide for the Tourist. We write in it what to pay attention to when booking when we can cancel it and what filters to use to adjust the stay to our expectations. You can choose the form of accommodation - hotel, boarding house, cottages, agritourism, as well as any additional amenities: swimming pool, breakfast, SPA and many others. Booking accommodation has never been so easy!